Case Study
Ground-up Development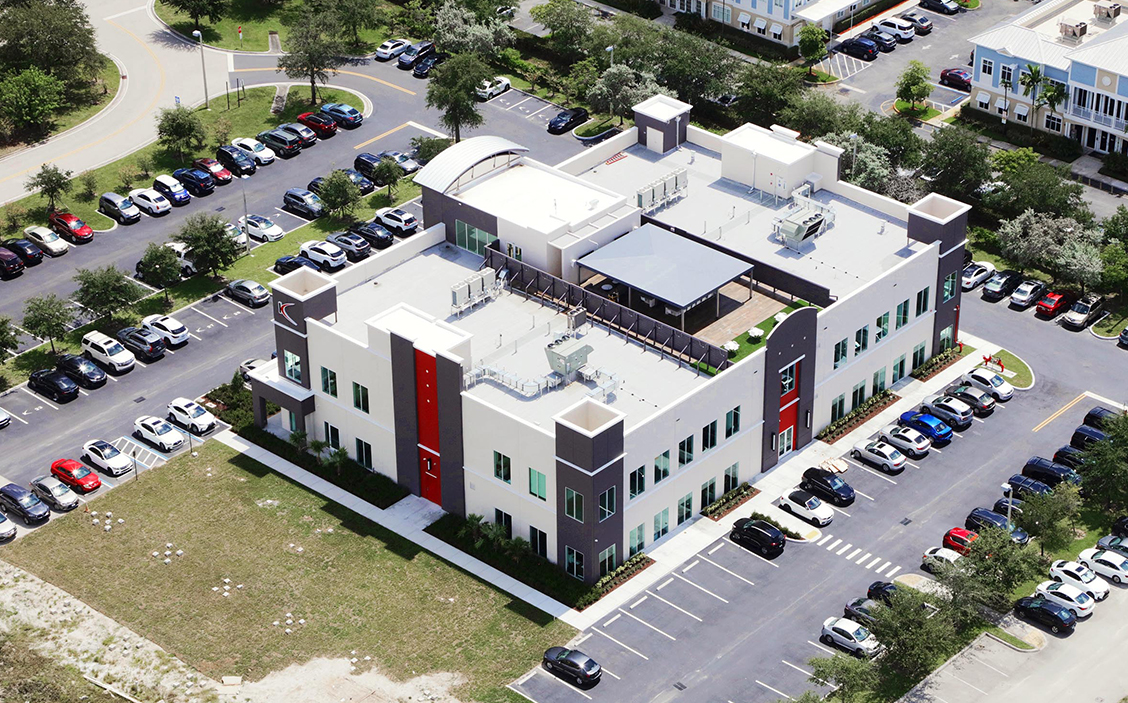 Address:

10360 West State Road 84, Fort Lauderdale, FL 33324

Square Feet: +/-34,610
Tenants:

Kelley Kronenberg Law

Owner:

HHMKKL, LLC

– Winner of Construction Association of South Florida (www.casf.org) Commercial Project of the Year
– 10 month construction time
– Delivered on-time and under budget
– State of the art Class A construction
THE OVERVIEW & OPPORTUNITY
Equistone Partners seeks out like-minded individuals, and Mr. Heath Eskalyo caught our eye. As the Chief Financial Officer and Partner at the law firm Kelley Kronenberg Law (KKL), he is driven by the company's success along with contributions to the community and those who are less fortunate, an exhilarating combination. In his spare time, Mr. Eskaylo is an accomplished athlete who has competed in the famed Ironman Triathlon, conquering what is widely considered one of the most difficult one-day sporting events in the world, to raise awareness and funding for children in need. Inspired by his philanthropic and athletic prowess, Equistone Partners' Michael and Tyler Harrison reached out to Mr. Eskalyo on the phone. From just one call, a friendship blossomed, which led to multiple business dealings and a successful business relationship for years to come.
Headquarters Development Pad
At Equistone Partners, we pride ourselves on being attentive and taking time to hear our client's needs. After our initial meeting with KKL, we did what we do best… we listened. We noted the benefits of their current location as provided by KKL's employees and partners. We then asked the one obvious question, which they had yet to consider:
After careful examination, we constructed a plan together and later secured a purchase contract for a two-acre piece of land visible from Interstate 595 in Ft. Lauderdale, with an average daily traffic flow of over 200-thousand cars per day. The property is a proven winner. It provides expansion possibilities on an adjacent land parcel, freeway visibility and close proximity to KKL's headquarters.
"You have been a conscientious tenant for over 20 years in the same building, paid your rent on time and are the largest tenant by occupancy, why not own a building or build one to your specifications?"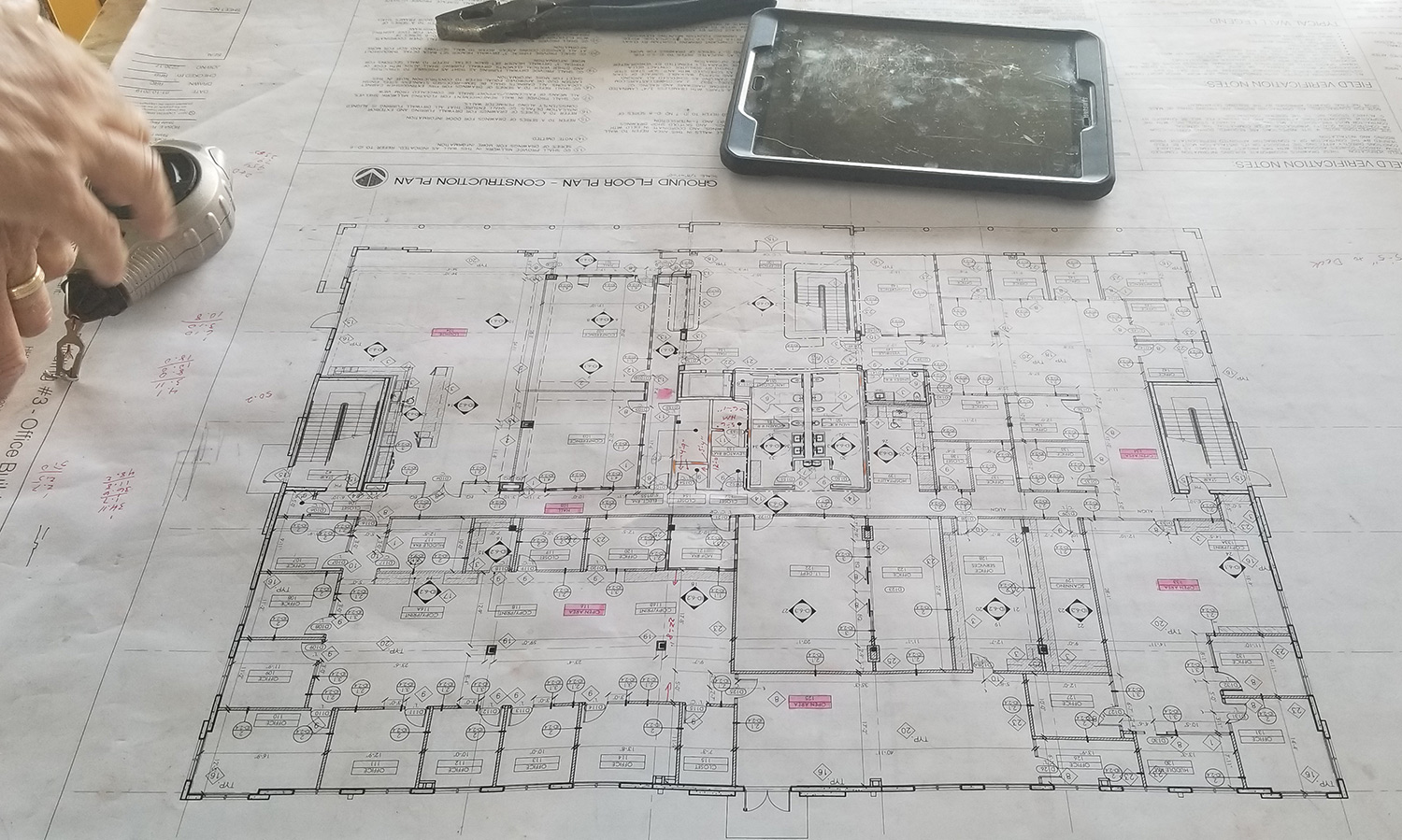 Syncing Strategy and Goals
The principals of Kelley Kronenberg Law (KKL) wanted an office that would fit the company culture and liked the idea of ownership. However, they would only pursue this opportunity if it would ultimately benefit their team of employees first and their firm's long-term goals.
Equistone Partners conducted a full survey for lease/sublease, for sale and located future shadow inventory in the area. The team simultaneously located existing structures for adaptive reuse development and raw land for ground-up development for evaluation.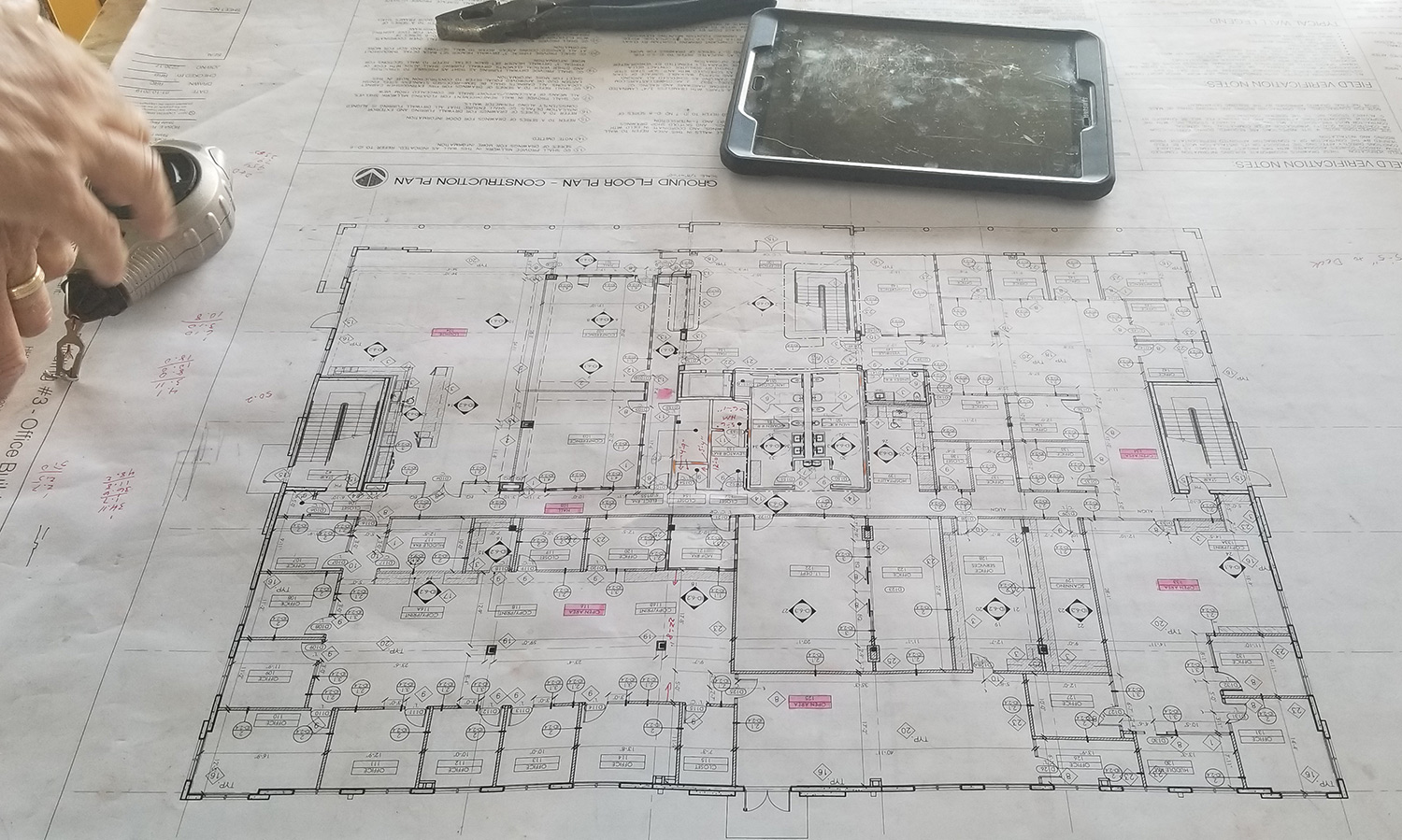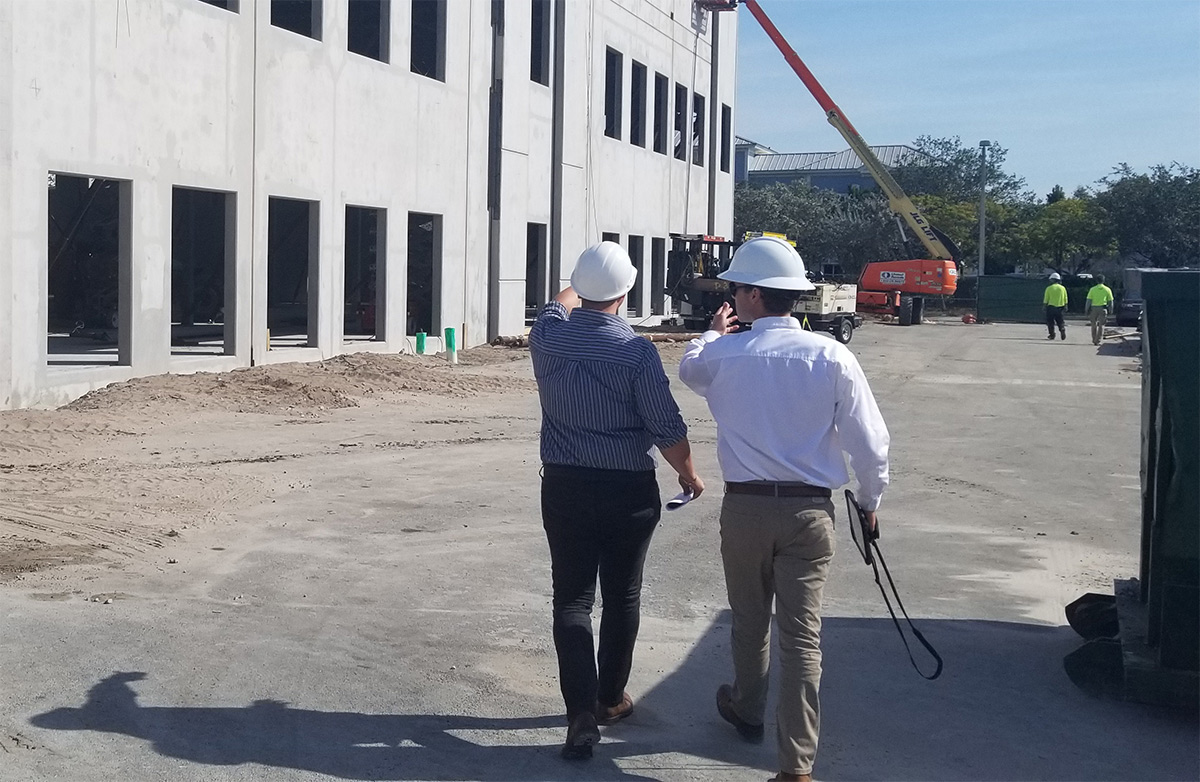 OUR PROCESS
Analyzing and executing a lease analysis requires its own attention and expertise. Adding a simultaneous search for raw land and existing building structures for adaptive reuse is equally as challenging.
We conducted this two-pronged approach by asking the poignant questions, we listened and developed an understanding of facility goals. We modeled the occupancy in each department to truly determine what was required for current occupancy and future growth. The Equistone Partners team assembled a group of architects, geotechnical/structural engineers, designers, general contractors and finance partners in order to develop and execute a well-thought-out strategy.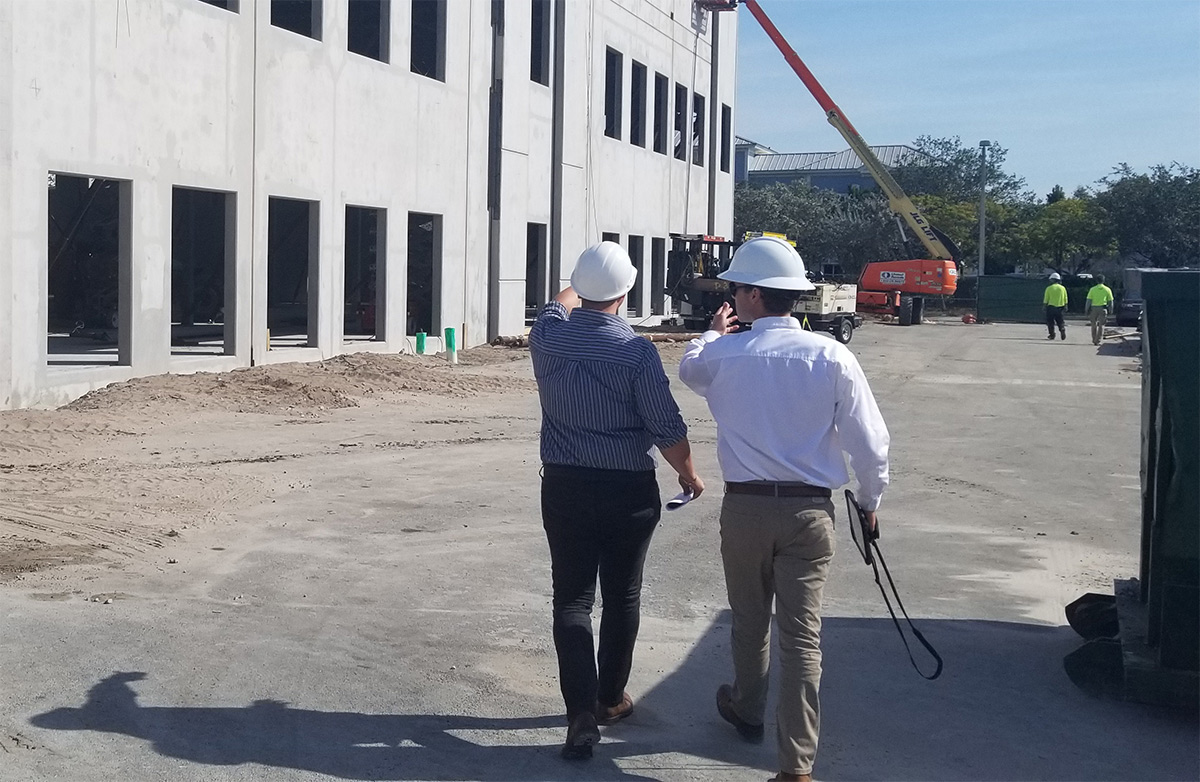 THE RESULT
Equistone Partners secured the land under a purchase contract, assembled the team, completed the due diligence, negotiated all contracts and completed the underwriting to secure bank financing. We sourced and selected a finance partner with an interest reserve, to minimize out of pocket capital for the firm's principals, inclusive of all new furniture, computers and equipment.
The 595 CPC Building 1 project was delivered on time and under budget, delivering a building that was a top 10 finalist on South Florida Business Journal's 2020 Coolest Offices contest and won the coveted 2019 Construction Association of South Florida (www.casf.org) Overall Craftsmanship in a Commercial Project Award.